Version 41 New Security Features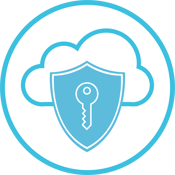 Single Sign-On (SSO)

Single Sign-On allows users to access their Simplicity VoIP account seamlessly across multiple devices via existing account access including Google and Office365.
Limited number of credentials reduces opportunity for a password to be captured

Proactive security solutions ensure data stays safe, secure, and confidential

Can launch phone account with the click of a single button

Reduces time spent keeping track of multiple passwords

No additional costs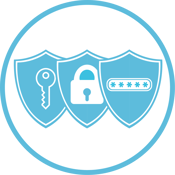 Multi-Factor Authentication (MFA)

Multi-Factor Authentication (MFA) offers an added layer of security that implements a two-step verification process for authenticating users accessing their Simplicity VoIP account.
Enables secure access to protect against fraudulent entry due to compromise credentials

Generated code on user possessed devices

Available for all users in Client portal

Uses Google Authenticator to generate secure code

No additional costs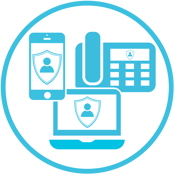 Stir / Shaken

STIR (Secure Telephone Identity Revisited) and SHAKEN (Signature-based Handling of Asserted Information Using toKENs) are interconnected standards providing Caller ID authentication to combat illegal Caller ID spoofing.
Protects from Caller ID spoofing

Blocks robocalls

Reduces number of calls

FCC requires implementation by June 30, 2021

No additional costs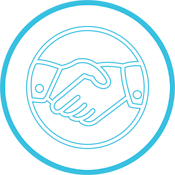 Pick the right VoIP provider for you.
When researching business phone systems, it is important to ask the right questions to make sure you get the features and functionality you need to support your business. If you don't know what questions to ask or just want a list to make sure you cover the bases, download this free VoIP checklist by clicking the button below.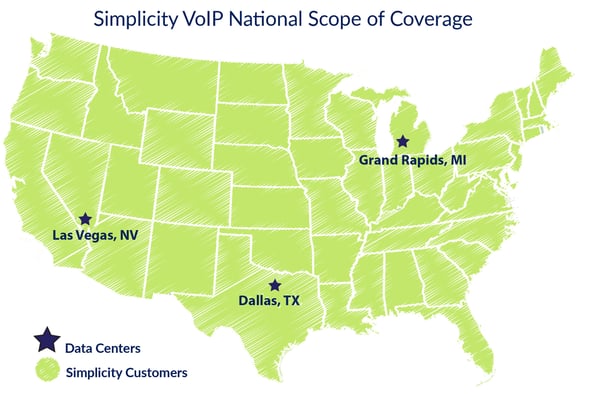 Would you like to speak to a Simplicity Representative?